Founder and Medical Director of Medical Face & Body Aesthetics
The Alluring Skin®  anti-aging line is the product of Dr. Dave E. David, the nationally recognized Anti-Aging Guru and Cosmetic Surgeon.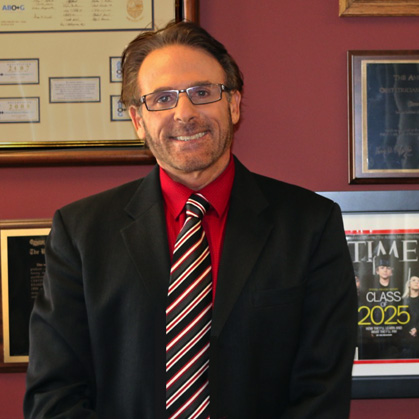 Dr. Dave E. David has been a physician and surgeon for over 35 years and ongoingly helps both men and women, not only in the Boston area, but all over the country, stay healthy and look their stunningly best. Dr. David is well known for his hundreds of appearances on national television, including CNN, Fox News nationally and as a guest on countless national TV talk shows over the years. In his medical practice Dr. David has treated very familiar names in the entertainment industry. In the media he has appeared with dozens of celebrities, including members of the Kardashian Family. As producer and host of the television show "There's A Doctor in the House" in the 1990's, Dr. David has been helping people obtain optimum health and beauty for decades. Dr. David was featured in Time Magazine under "Leading Aesthetic Surgeons".
Having practiced for years in Fashion Island, Orange County, California, Dr. David served on the faculty of Harvard University, University of Rhode Island and was Assistant Clinical Professor at The University of California, Irvine, College of Medicine.
As a Board Certified Obstetrician and Gynecologist for many years, Dr. David is known nationwide as a women's health care specialist and has been working with women and their skin, from their adolescent years, all the way through menopause. As a highly respected physician and surgeon, Dr. David is former Medical Director of United Healthcare. As a humanitarian, Dr. David led emergency medical and surgical teams into Haiti after the 2010 earthquake as well as into Sri Lanka after the 2004 tsunami.
He now is excited to make available to YOU, Alluring Skin®, the exciting formulation which will allow your skin to defy the clock of aging!
Links:
Dr. Dave E. David feels strongly about humanitarian medical care and relief efforts, particularly in the face of natural disasters.  View photo galleries of the medical treatments and the devastation.
Photo Galleries